Accounting Software
Sage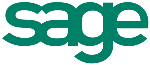 We are Sage accounting software specialists and can provide all Sage accounting packages together with training and support. Sage is a standard in accounting and delivers fast, easy-to-use financial controls for Small and Medium size businesses.
Advanced Business Manager

Advanced Business Manager Logo. Advanced Business Manager (ABM) has been designed and developed by Accountants for financial and non-financial users. It is fast and efficient. Securely access company financial and management data. ABM is tightly integrated with Microsoft Office to streamline the running of your company. ABM is suitable for businesses with one to 100+ workstations. Easy to learn. Easy to operate. Instant, double-click access to all data. Shares task lists and calendar with Microsoft Outlook. List and search for customers, accounts, etc. in different orders. Visual warning of stock shortages, customers over credit limits, etc.
Herbst Insight

Herbst Insight Business & Management System, developed in Ireland by Herbst Software, is well suited for small to medium businesses (up to 50 users). Insight is currently used by retailers, manufacturers and service companies for financial management, payroll and accounts, and stock tracking. Insight has ready to use solutions for a wide range of businesses.