Training Centre
We provide individual and company training in computer skills – from the basic to business and specialized areas. We are an approved ECDL Training Centre and are well known in the business community for our office skills training. If you are an individual seeking ECDL certification or a company requiring staff training – call us to discuss your needs.
ECDL

The European Computer Driving Licence (ECDL) is the European Commission's standardised qualification in computer competency. An ECDL certificate is a valuable addition to your CV (curriculum vitae) and clearly shows your computer skills to potential employers.
As an ECDL and Equal Skills Authorised Training Centre we provide a full selection of approved courses to suit individualand company needs. Whether you are an individual or a company, call us to discuss your ECDL training needs.
The ECDL Learning Modules
The ECDL learning modules are designed to record the skills you demonstrate in each of seven computer-related modules. As you successfully pass each module, the corresponding skill is noted and an ECDL Licence is issued when you have completed all 7 modules.
The ECDL modules are:
Basic Concepts of IT
Using a Computer and Managing Files
Word Processing
Spreadsheets
Databases/Filing Systems
Presentation and Drawing
Information Network Services
Additional ECDL Courses
ECDL Advanced Modules
Each module requires 1 evening a week over 6 weeks. 7pm to 9pm.
These courses include 12 hours tuition, all manuals, guided exams and your marking and skill cards.
Course Fee: €290
WINDOWS

Windows 7 and 8
Introductory Courses:
Become a confident user of the Windows operating systems – 7 Home and Office, and the new Windows 8.
Call us for a full list of training courses.
Microsoft Windows Training Courses: Windows 7 & 8. Our Microsoft Windows courses are designed for beginners, intermediate level and business-specific skills. Our beginners course will give you the fast-track to understanding the Windows operating system and it's key applications. Introduction to the mouse, point and click navigation, opening, closing and saving documents. How to navigate the desktop and system. This course provides the skills and knowledge necessary to advance into other application software training.
Internet and E-mail

Our beginner's course will show you how to browse and search the web, and how to send and receive email. We introduce you to the most popular software packages and show you how to get the best results from Google and other search engines. No previous experience is necessary to take this course.
The course will enable you to browse the web, "bookmark" sites of special interest and be confident in using email. We will also discuss how to choose an internet service provider and the basic equipment needed to use the internet.

Learn the basics of how to use the internet, from browsing and searching the web to handling e-mail.

Two classes.
7pm to 9pm. Course Fee: €80.
Learn ADOBE Photoshop
Photoshop is the market leader used for print and web images. It is a powerful software that allows you to manipulate photos and images almost endlessly. From simple red-eye reduction to sharpening and brightening images, Photoshop can do everything needed to produce sparkling images. Our course starts with the basics and works toward the intermediate level. You will learn how to open, save, upload and download, create and manipulate images for print and the web. We will also show you how to crop, mask and rotate images to gain special effects. You will learn how to remove "red eye" in portraits (shot with flash), how to reduce file size of digital photographs for the web and 100s of other techniques.
Adobe Photoshop

Photoshop is the market leader in the creation and management of photographic images for print and the web.
1 evening per week over 6 six weeks. 7pm to 9pm.
Course Fee: €240
Sage Systems
Computerised accounts – from basic to advanced office systems.
1 evening per week over 6 weeks.
7pm to 9pm.
Course Fee: €240.
Sage Final Accounts Production
This aspect of the course takes you through features such as Client/master, Nominal coding structure, Accounts formats Journals, Financial Statements Wizards, Import Trial Balance Web Accounts "Snap-Shot" Incomplete Records, Tax Links and how to use the Spell checker
.
Sage 50 – Payroll & Accounts
Sage Instant Accounting & Instant Payroll. The course takes you through the many features starting with the "Getting it Right First Time Guide" – easy steps to get you started. The course includes Late Payments facility On-line capabilities: supporting e-mail and web access within record maintenance screens. The new favourite reports folder, where you can save your most frequently used reports.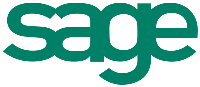 Word and Excel
– Intermediate Courses


Microsoft Word and Excel Training
For Beginners through Advanced.
Our Beginners' course will show you the basics: how Word works, the menu system, spell-checking and navigation. The course will enable you to create, design and print a letter, document or report.
We provide Intermediate and Advanced courses that explore the power of Word, including automating processes, using templates, workgroup functionality and style controls.
Microsoft Excel – for Beginners through Advanced.
Our Elementary Excel course covers the basics: how to enter data, formatting data, writing formulae, charts and built-in math functions. Our Intermediate Excel course covers the database features – lists, sorting, filtering, scenario management, Macros and IF functions, and creating links between Excel worksheets and other Microsoft applications such as Word. Get up to speed with the power of MS Word and Excel.
Learn the methods and tip & tricks to become a proficient user.

1 evening per week over 4 weeks.
7pm to 9pm
Course Fee: €180
Microsoft Powerpoint

This course will cover presenting ideas in PowerPoint, creating and applying designs from templates, how to add objects, auto shapes and clip art.
It will also cover building a slide show and animation effects.
Course requirements: You will need a basic knowledge of Windows and Windows terminology plus a prior knowledge of Word Processing.
Learn how to create Powerpoint presentations with ease.

Courses are 1 evening per week over 6 weeks.
7pm to 9pm.
Course Fee: €240
Microsoft Publisher

Microsoft Publisher will allow you to produce professional looking small publications – documents, reports, letters and "stationery", newsletters and even greeting cards. Publisher includes a good selection of templates for cv's too. Our MS Publisher course is designed to show you how Publisher works and introduce you to the wide range of available templates and wizards. Document creation includes selecting and resizing images, typefaces (fonts), design and printing.
The course is particularly helpful to small businesses as there are a range of items that you can create to save costs – from brochures and flyers to business stationary and cards. Social and community groups can create newsletters and a range of informative literature.
Course requirements: You will need a basic knowledge of Windows and Windows terminology plus a prior knowledge of Word Processing.
Learn how to create newsletters and promotions.

Courses: 1 evening per week
over 6 weeks.
7pm to 9pm.
Course Fee: €240